Professional Carpet Cleaning Services in De Pere
Revive Your Carpet! Remove Allergens, Dirt & Grime. Breathe Easier!
Carpets should be cleaned every 12 to 18 months. Carpets trap airborne pollutants and they should be removed in order to protect the carpet and maintain air quality. Dust mites and bedbugs find homes in carpets, unhealthy contaminants like allergens and bacteria build up, stains can attract more soiling so removing them regularly protects carpeting from further damage. All this is prevented with yearly cleaning.
Breathe easier knowing that your home is truly clean and your family's health is protected.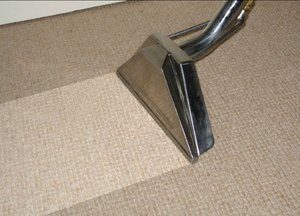 We Can Clean Deeper!
We use industrial level equipment like the RX-20 rotary jet to blow your expectations away! We have a truck-mounted steam cleaning system to remove every last bit of dirt and restore the original color and texture to your carpets. There is no job too tough. We can work magic on the worst carpets!
Same Day Service
Call early and see if you can schedule an appointment today. We have vans out in the field right now!
Call Today for a FREE Estimate – 920-434-3400
Same Day Service May Be Available! Call Early & Ask!