Green Bay Odor Removal Service for Musty Basements & Old House Smells
Are you tired of living with musty odors in your basement or struggling with persistent smells in your old house?
Look no further! Our Odor Removal Service is here to provide you with the ultimate solution. With our 30+ years of expertise and cutting-edge Ozone Generators, we specialize in delivering professional odor removal services tailored to your specific needs. 
Take advantage of our FREE No-Obligation Estimates! Call 920-434-3400… You'll be glad you did!
Why Choose Our Odor Removal Service?
As a leading odor removal company in Green Bay, we have earned the trust and satisfaction of our customers. With our expertise, attention to detail, and dedication to customer service, we have become the go-to choice for homeowners seeking reliable and efficient home odor removal services.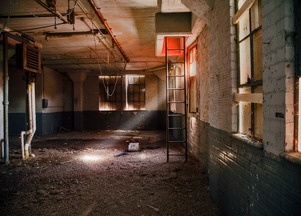 Comprehensive Odor Removal
Whether you're dealing with musty basement smells or lingering odors in your old house, our team has the expertise to tackle them all. We understand that every situation is unique, and we employ a comprehensive approach to ensure thorough odor elimination, leaving no trace of unpleasant smells behind.
Industrial Strength Ozone Generators
Our company harnesses the power of industrial strength Ozone Generators, a proven technology for effectively removing odors. Ozone treatment neutralizes and eliminates unpleasant smells at their source, leaving your home smelling fresh and clean.
Professional & Reliable!
We pride ourselves on delivering professional odor removal services with a strong focus on reliability. Our experienced technicians are well-trained and equipped with the knowledge and skills to handle any odor challenge. You can trust us to provide exceptional results.
Eco-Friendly Solutions
Here at Advanced Carpet Care, we prioritize the health and well-being of our clients and the environment. That's why we utilize eco-friendly products and techniques in our odor removal process. You can breathe easy knowing that our methods are safe and environmentally responsible.
Customized Services
We believe in delivering personalized services that address your specific needs. Our team will assess the extent of the odor problem, develop a tailored plan, and implement effective strategies to eliminate musty basement smells and old house odors. We are committed to restoring freshness and creating a comfortable living environment for you and your family.
Say goodbye to unwanted odors and hello to a fresh and revitalized home!
Contact us today for exceptional odor removal solutions. Let us help you reclaim your space and enjoy a clean, odor-free living environment.
Home Odor Removal FAQ
Yes, our odor removal service is available for both residential and commercial properties. Whether you need to address musty odors in a basement or eliminate unpleasant smells from an old commercial building, we have the expertise to handle it effectively.
Depending on the severity of the odors and the treatment required, it may be necessary to temporarily vacate the premises during the process. Our team will assess the situation and provide guidance on whether you can remain in your home or if temporary relocation is recommended.
We stand behind the quality of our work. If, for any reason, you are not satisfied with the results of our odor removal service, please reach out to us, and we will do our best to address your concerns and ensure your complete satisfaction.
Absolutely! Our odor removal service is effective for a wide range of odor issues, including pet odors, smoke odors, and more. Contact us to discuss your specific odor concern, and we'll provide you with a customized solution.
Our goal is to provide long-lasting odor removal solutions. However, if the underlying cause of the odors, such as moisture or mold, is not addressed, there is a possibility of odors returning. We recommend addressing any underlying issues to ensure a permanent solution.
The duration of the odor removal process depends on various factors such as the size of the space, severity of the odors, and the extent of the treatment required. Our expert team will assess your specific situation and provide you with an estimated timeframe during the initial consultation.
Our odor removal service utilizes industrial strength Ozone Generators to eliminate musty odors from basements and old houses. Ozone treatment neutralizes the odors by breaking down odor-causing molecules, leaving behind a fresh and clean environment.
Call Today for a FREE Estimate – 920-434-3400
Same Day Service May Be Available! Call Early & Ask!
We've used other carpet cleaning services, but Advanced Carpet Care is, by far, the best! Their 30+ years in business say it all. We had upholstery cleaned, leaving two living room chairs looking like brand new… after 25+ years of everyday use. And our white carpeting was revitalized after 20+ years of foot traffic. We're extremely pleased with the professionalism, knowledge, and friendliness of Gary Flynn and his team at Advanced Carpet Care… and recommend them to everyone looking for quality, affordable carpet/upholstery cleaning!

Gary and his cleaning partner did an outstanding job deep cleaning our entire house. They were prompt, wore masks inside our home and worked very quickly and efficiently for almost 2 hours. Both gentlemen were engaging, polite and very professional. Our carpets look brand new! My husband and I are very pleased with the job that Advanced Carpet Care did and would highly recommend this service to anyone that needs their carpets cleaned!

My first experience with Advanced Carpet Care was in my own home. To say I was impressed with their quality of service would be an understatement. Their technicians far exceeded expectations. It was more than evident that every piece of furniture was moved to ensure a thorough cleaning of every inch of carpet in my home. When it became necessary to clean the carpets in one of our large facilities, I was thrilled to learn that Advanced Carpet Care had been awarded the job. Once again, they knocked the ball out of the park. They completed the job in a single night and were able to remove all the soiled spots in the building. Their customer service team demonstrated a high level of professionalism and friendliness and has become one of our preferred vendors. Great work Advanced Carpet Care!

I can't recommend Advanced Carpet Care enough. Their work is excellent and the prices are great too. They came with 2 workers, which really speeds things up. They also helped move all my furniture out of the way so they could clean as much carpet as possible. I typically see carpet cleaners just go around obstacles, but these guys actually move stuff so they can be very thorough. After they left, the carpet looked like new and smelled fresh. We've been putting off a carpet cleaning because of the chemicals, but these guys can use non-toxic solutions and still leave you with really clean carpet. If you need a little more cleaning power, they can use a mild detergent that is still very earth-friendly. Lastly, they are a local business, and I prefer giving my money to the smaller, service-minded businesses over a huge corporation.

Gary and his crew are very quick and efficient. They were able to fit me in within a week. My house smelled so clean afterwards and the carpets looked like new.

They are really great! They're a fantastic carpet cleaning company to work with and we will definitely work with them even more in the future!

Crawlspaces are common areas in many homes that often go unnoticed, but they can be a breeding ground for musty...
Read More