Professional Smoke Smell Removal Service in Suamico
Eliminate smoke smell at the source! We use heavy duty industrial machines to destroy that odor. There will be no smoke smell when we are done!
We work with a lot of customers that want to get rid of the cigarette smell from houses, cars, restaurants. Removing the smell is a great way to add value to your property. If you are selling your home and have smoke smell, you should definitely get rid of it. We also handle smoke damage from fires. Do not try to cover up the odor. The smoke source hides in places you can't reach. We know how difficult it can be for you to remove smoke odors! Destroy it at the source. Will give you a FREE estimate! Same Day Service May Be Available! Call Early & Ask!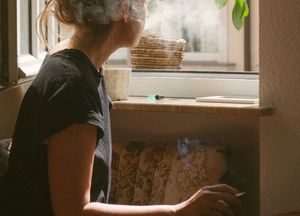 Did Your Tenants Ruin Your Apartment?
Prepare for your next tenant. Make sure you get the maximum rent. With over 25+ years of expertise, we know exactly how to remove that smokey smell! Your satisfaction is our number one goal. You will maximize your rent.
Get a used car? Does it smell like smoke?
We can remove smoke odors at the source in cars, upholstery, carpets, aircraft & RVs.
Call Today for a FREE Estimate – 920-434-3400
Same Day Service May Be Available! Call Early & Ask!
First rate service and outcome. The guys were punctual, friendly and professional - they did a great job - and on short notice too. Totally pleased with this company and highly;y recommend them. Fantastic!

Great service, they were able to squeeze me in the next day and the carpet looks great, even the paint came out!

Advanced Carpet Care and the owner Gary Flynn certainly place the "CARE" in the wonderful work they do. Tim and Brad were very friendly, accommodating and they excel as professionals in the carpet cleaning business. I would highly recommend Advanced Carpet Care as a 10 🌟 for all your carpet needs.

Gary took my call immediately and showed up fast doing a great job on my carpet on Christmas eve day.. Thanks Advanced

We are so pleased with the service that we received from Advanced Carpet Cleaning. Our carpets look amazing and the gentlemen providing the service were very kind and professional. They were able to remove all stains and carefully moved furniture when needed. Their level of customer service was outstanding!

I can't recommend Advanced Carpet Care enough. Their work is excellent and the prices are great too. They came with 2 men, which speeds things up. They also moved all my furniture out of the way so they could clean all the carpet. I typically have seen other companies just go around obstacles but these guys actually move stuff so they can be thorough. After they left, the carpets looked like new and smelled fresh.We have been putting off carpet cleaning because of the chemicals, but these guys use GREEN non-toxic solutions and they still leave you with really clean carpets! If they need a little more cleaning power they can use a mild detergent that is still very earth friendly.Lastly, they are a local business, and I prefer giving my money to the smaller service-minded business over a large corporation.