Professional Carpet Cleaning Services in Suamico
Revive Your Carpet! Remove Allergens, Dirt & Grime. Breathe Easier!
Carpets should be cleaned every 12 to 18 months. Carpets trap airborne pollutants and they should be removed in order to protect the carpet and maintain air quality. Dust mites and bedbugs find homes in carpets, unhealthy contaminants like allergens and bacteria build up, stains can attract more soiling so removing them regularly protects carpeting from further damage. All this is prevented with yearly cleaning.
Breathe easier knowing that your home is truly clean and your family's health is protected.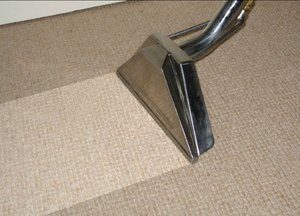 We Can Clean Deeper!
We use industrial level equipment like the RX-20 rotary jet to blow your expectations away! We have a truck-mounted steam cleaning system to remove every last bit of dirt and restore the original color and texture to your carpets. There is no job too tough Suamico! We can work magic on the worst carpets!
Same Day Service
Call early and see if you can schedule an appointment today. We have vans out in the field right now!
Call Today for a FREE Estimate – 920-434-3400
Same Day Service May Be Available! Call Early & Ask!
First rate service and outcome. The guys were punctual, friendly and professional - they did a great job - and on short notice too. Totally pleased with this company and highly;y recommend them. Fantastic!

Very pleased with the work done - my old carpeting looks good enough to last us for a while yet! Very professional, nice people to work with. Thank you!

A Google User .

6/26/2017

Very impressed with the tile and grout cleaning done by the Advanced Carpet Care team! My kitchen area needed the most work because of high traffic, cooking and spills. Now, it looks brand new! Impressive! Thanks for a job well done. I highly recommend Advanced Carpet Care!

We had a leaky water pipe in our living room and some stains in our hallway we could never get the stains to go away. We called Advanced carpet Care . Gary ,Tim,and Brad got those rust stains out of the carpet! Efficiently! From now on about every six months I'm going to have them come and clean my carpet! Maintaining my home is important to me! I'm not waiting for spring cleaning .I am going to have this done every 6 months! Apolstry cleaning scheduling them every Feb for sure!! My go to is now Advanced Carpet Care! Thank you guys!!

PatriciaLynn Zipperer

7/01/2019

Great service, they were able to squeeze me in the next day and the carpet looks great, even the paint came out!

Gary and his cleaning partner did an outstanding job deep cleaning our entire house. They were prompt, wore masks inside our home and worked very quickly and efficiently for almost 2 hours. Both gentlemen were engaging, polite and very professional. Our carpets look brand new! My husband and I are very pleased with the job that Advanced Carpet Care did and would highly recommend this service to anyone that needs their carpets cleaned!