Green Bay Professional Smoke Removal Service
Looking for a Cleaning Service to Remove That Smoke Smell? We'll Remove It at the Source!
We use heavy duty industrial machines to destroy that odor. There will be no smoke smell when we are done!
We work with a lot of customers that want to get rid of the cigarette smell from houses, cars, restaurants. Removing the smell is a great way to add value to your property. If you are selling your home and have smoke smell, you should definitely get rid of it. We also handle smoke damage from fires. Do not try to cover up the odor. The smoke source hides in places you can't reach. We know how difficult it can be for you to remove smoke odors! Destroy it at the source. Will give you a FREE estimate! Same Day Service May Be Available! Call Early & Ask!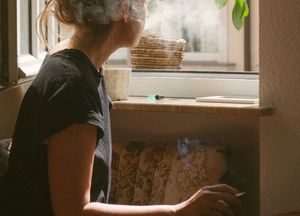 Did Your Tenants Ruin Your Apartment?
Prepare for your next tenant. Make sure you get the maximum rent. With over 30+ years of expertise, we know exactly how to remove that smokey smell! Your satisfaction is our number one goal. You will maximize your rent.
Buy a Used Car That Smells Like Smoke?
Whether you just bought a smelly car or you are trying to sell your car for extra profit, we can remove smoke odors at the source! Not just cars but also upholstery, carpet, aircraft & RVs!

Meet Our Friend: Smoke Odor's Enemy #1
We use a professional high powered ozone generator to remove the smoke damage from apartments, houses, vehicles, restaurants. We will destroy the smoke smell.
Smells from a Fire, Cigarette Smoke or Long Burning Candles
These will certainly stick to surfaces and materials and stick around for long periods. They can be noxious and also extremely tough to remove with day-to-day house cleaners. Smoke damages lead to small undetected fragments ending up being absorbed right into every surface and gaps around your property.
Furniture, garments, drapes and linens can carry the pungent smell of smoke for extended periods. Smoke odors can influence your health and wellness from down to a tiny fragment level, home cleansers are not enough. You need our professional smoke odor elimination professionals aid!
If the particles and odor from smoke sit untouched in your residential or commercial property for too long usually it will lead to allergic reactions as well as various other health problems to those who reside in your residence. It is so essential to ensure that you are properly eliminating all smoke smells if you have dealt with a fire.
Green Bay Smoke Removal Services
Our company can assist you combat the most stubborn and also harmful smoke smells as well as cleanup providing you with a healthy atmosphere. Our smoke damage restoration company uses the very best techniques as well as modern technology to securely fight and eliminate odors at their resource. While numerous products just help at covering up the scent, we can guarantee you that we will do everything we can to get rid of the particles causing the odors permanently.
Every Smoke Damage task is distinct. Whether you have had a recent fire or are dealing with a long lasting odor from years back, or even just having a problem with the smell of cigarette smoke. Call Advanced Carpet Care to make sure that we can send our smoke odor removal experts to you to remove your smoke smell problems.
Our smoke damage professionals in Green Bay, IL will evaluate your affected locations in your home or company and we will provide you with a free estimate for the odor removal service. We will provide with you with a strategy that fits your unique requirements and budget plan.
Our Smoke Smell Removal Is Satisfaction Guaranteed!
Our emphasis is on more than just smoke removal. Our smoke smell removal specialists make sure that our customers are happy with the results. Our goal here at Advanced Carpet Care is to offer you top quality as well as affordable smoke smell elimination services. We are readily available to help you!
Ozone generators are a quick and effective way to remove smoke smell. They can also be used to remove other odors, such as pet odor and mold odor.
Ozone generators are very effective at removing smoke smell. Ozone can penetrate deep into porous materials, such as carpets and furniture, and it can also remove smoke smell from the air.
There are a number of benefits to hiring a professional smoke smell removal service, including:
They have the experience and expertise to remove smoke smell quickly and effectively
They use safe and effective methods
They can provide you with a guarantee on their work
If you are struggling to remove smoke smell from your home or car, it is important to consult with a professional to get the best results.
Living in a smoke-damaged home can pose a number of health risks, including:
Respiratory problems, such as asthma and bronchitis
Eye irritation
Headaches
Nausea
Fatigue
Cancer
The signs of smoke damage can include:
Yellow or brown discoloration on walls and ceilings
Soot and ash on surfaces
A strong, unpleasant odor
Water damage from a fire suppression system
The science is quite fascinating. Our ozone generator transfers oxygen atoms of ozone molecules to the odor molecule changing its composition. The result is a different molecule composition! It's called oxidation.
Yes we are bonded and insured!
Why yes we do! Just call us at 920-434-3400 and we'll give you a free quote!
Yes, we want to provide the best service to the residents of Green Bay! Advanced Carpet Care has a 100% satisfaction guarantee for you wonderful people of Brown County!
Call Today for a FREE Estimate – 920-434-3400
Same Day Service May Be Available! Call Early & Ask!
My wife and I bought a house that smelled like dog, the previous owner had 3 dogs that must have spent all of their time in the living room. I was worried that we'd have to replace the carpet but Advanced Carpet Care was able to get the dog smell out 100%. We couldn't be more happy, very pleased.

Gary and his team are great. I have used them several times at different rentals with great results. Would recommend to anyone in need of carpet cleaning.

Collin Goodletson

5/19/2022

Very pleased with the work done by Gary and his team! We had the carpet in our new home cleaned prior to move in. They were able to come out the same day I called, and they did a wonderful job on our carpet. Since the previous owners had pets, we wanted to be sure there were no lingering issues or odors before moving in with our own pets. They were so courteous and the carpets look so much better! The impressions from furniture are barely visible any longer, and they pulled a lot of pet hair out of the carpet with the cleaning that remained despite my vacuuming. We would not hesitate to use this company again for any cleaning services they offer.

Gary literally came to my rescue!! Another cleaner cancelled on me on the morning of the scheduled cleaning and I had to do a walk-through with our landlord that same day. I called Advanced, spoke to Gary and he squeezed me into his schedule. He arrived when he said he would, and the carpets were cleaned in plenty of time to do the walk-through. Gary did an amazing job!! The carpets came cleaner than I expected them to, and he even helped me out with a couple of spots on the linoleum in the kitchen without my asking! I will definitely use Advanced in the future and will highly recommend them to anyone!

The only carpet cleaners in the area you should be calling!

Gary did a fantastic job on our carpets!! Our cat had some terrible accidents all over our carpet during the night. I called Gary that next morning he was at my house by 9 am and got ALL of spots out! Thanks again for the great job!!
Check Out Our Articles About Smoke Removal
Smoke damage can leave behind persistent odors and residues that require professional intervention. When seeking smoke removal services, it's essential...
Read More