Professional Smoke Smell Removal Service in Green Bay
Eliminate smoke smell at the source! We use heavy duty industrial machines to destroy that odor. There will be no smoke smell when we are done!
We work with a lot of customers that want to get rid of the cigarette smell from houses, cars, restaurants. Removing the smell is a great way to add value to your property. If you are selling your home and have smoke smell, you should definitely get rid of it. We also handle smoke damage from fires. Do not try to cover up the odor. The smoke source hides in places you can't reach. We know how difficult it can be for you to remove smoke odors! Destroy it at the source. Will give you a FREE estimate! Same Day Service May Be Available! Call Early & Ask!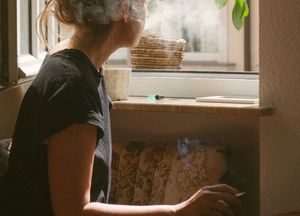 Did Your Tenants Ruin Your Apartment?
Prepare for your next tenant. Make sure you get the maximum rent. With over 25+ years of expertise, we know exactly how to remove that smokey smell! Your satisfaction is our number one goal. You will maximize your rent.
Get a used car? Does it smell like smoke?
We can remove smoke odors at the source in cars, upholstery, carpets, aircraft & RVs.
Smells from a Fire, Cigarette Smoke or Long Burning Candles
These will certainly stick to surfaces and materials and stick around for long periods. They can be noxious and also extremely tough to remove with day-to-day house cleaners. Smoke damages lead to small undetected fragments ending up being absorbed right into every surface and gaps around your property.
Furniture, garments, drapes and linens can carry the pungent smell of smoke for extended periods. Smoke odors can influence your health and wellness from down to a tiny fragment level, home cleansers are not enough. You need our professional smoke odor elimination professionals aid!
If the particles and odor from smoke sit untouched in your residential or commercial property for too long usually it will lead to allergic reactions as well as various other health problems to those who reside in your residence. It is so essential to ensure that you are properly eliminating all smoke smells if you have dealt with a fire.
Green Bay Smoke Removal Services
Our company can assist you combat the most stubborn and also harmful smoke smells as well as cleanup providing you with a healthy atmosphere. Our smoke damage restoration company uses the very best techniques as well as modern technology to securely fight and eliminate odors at their resource. While numerous products just help at covering up the scent, we can guarantee you that we will do everything we can to get rid of the particles causing the odors permanently.
Every Smoke Damage task is distinct. Whether you have had a recent fire or are dealing with a long lasting odor from years back, or even just having a problem with the smell of cigarette smoke. Call Advanced Carpet Care to make sure that we can send our smoke odor removal experts to you to remove your smoke smell problems.
Our smoke damage professionals in Green Bay, IL will evaluate your affected locations in your home or company and we will provide you with a free estimate for the odor removal service. We will provide with you with a strategy that fits your unique requirements and budget plan.
Our Smoke Smell Removal Is Satisfaction Guaranteed!
Our emphasis is on more than just smoke removal. Our smoke smell removal specialists make sure that our customers are happy with the results. Our goal here at Advanced Carpet Care is to offer you top quality as well as affordable smoke smell elimination services. We are readily available to help you!
Call Today for a FREE Estimate – 920-434-3400
Same Day Service May Be Available! Call Early & Ask!
We are so pleased with the service that we received from Advanced Carpet Cleaning. Our carpets look amazing and the gentlemen providing the service were very kind and professional. They were able to remove all stains and carefully moved furniture when needed. Their level of customer service was outstanding!

Great service, they were able to squeeze me in the next day and the carpet looks great, even the paint came out!

I recently contacted Gary at Advanced Carpet Cleaning to get my living room and hallway cleaned before putting the house up for sale. Gary was excellent to deal with and the crew that came to my house was very respectful professional. The carpets look great and I was very impressed with the level of professionalism by the company. Appointment time was made with ease and the communication before and after was great. I received a follow-up phone call from Gary on a Saturday checking to see how the service was. I will definitely be using this service in the future and recommend them to anyone looking for service!!

A Google User .

6/26/2018

I can't recommend Advanced Carpet Care enough. Their work is excellent and the prices are great too. They came with 2 men, which speeds things up. They also moved all my furniture out of the way so they could clean all the carpet. I typically have seen other companies just go around obstacles but these guys actually move stuff so they can be thorough. After they left, the carpets looked like new and smelled fresh.We have been putting off carpet cleaning because of the chemicals, but these guys use GREEN non-toxic solutions and they still leave you with really clean carpets! If they need a little more cleaning power they can use a mild detergent that is still very earth friendly.Lastly, they are a local business, and I prefer giving my money to the smaller service-minded business over a large corporation.

Very good work!!! We have carpets that we were ready to tear out they were so bad. Advanced got all the stains out, were quick, and honest. We would recommend this company to everyone. They really know what they are doing! We don't need to get new carpeting anymore! Thank you.

My first experience with Advanced Carpet Care was in my own home. To say I was impressed with their quality of service would be an understatement. Their technicians far exceeded expectations. It was more than evident that every piece of furniture was moved to ensure a thorough cleaning of every inch of carpet in my home. When it became necessary to clean the carpets in one of our large facilities, I was thrilled to learn that Advanced Carpet Care had been awarded the job. Once again, they knocked the ball out of the park. They completed the job in a single night and were able to remove all the soiled spots in the building. Their customer service team demonstrated a high level of professionalism and friendliness and has become one of our preferred vendors. Great work Advanced Carpet Care!