Green Bay Carpet Repair Service
Save Money, Time & Frustration! Your Carpet Simply Needs Some Love From Us!
There's no need to replace your older carpet when it can be repaired. Let the experienced and skilled carpet repair technicians at Advanced Carpet Care accurately assess your carpet's condition, offer affordable options, and make quality repairs that give your floors additional life.
Whether you have candle burns, wine stains, or a rippled, uneven carpet – you don't have to live with an imperfect surface. No matter what the restoration needs are, our highly-skilled and well-equipped carpet repair team will restore the carpet you've always loved.
We Get the Red Out!
Whether it's red wine, kool-aid or juice stains we'll get the red out… Guaranteed or you don't pay! Save yourself time and frustration and hire us to make your carpets look like new.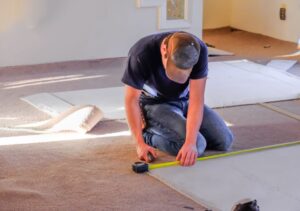 We Know Carpet Repair
From expert carpet care to seam repairs to re-stretching, you can count on our 30+ years of experience to ensure your carpets look like new again, ready for whatever life brings.
Carpet Repair Services
Seam Repairs
Carpet Restretching
Burn Repairs
Color Loss Restoration
Pet Damage Repairs
Smoke Odor Removal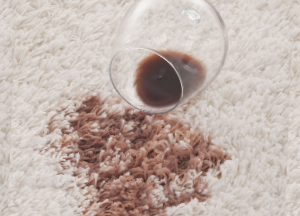 We Can Get That Stain Out!
Ensure that you get every hard-earned penny out of your home's flooring with professional and affordable carpet repairs. Call us today… You'll be glad you did!
Professional carpet repair experts use power stretching tools and precise knee kickers to properly get the job done. We carefully inspect your carpeting, tack strips and padding to identify any problems. We'll get to the root of the problem!
Improper steam cleaning or flooding is the likely cause. Too much moisture in the air is the main culprit in causing carpet ripples.
Call Today for a FREE Estimate – 920-434-3400
Same Day Service May Be Available! Call Early & Ask!
Gary and crew are great to work with. I would recommend them. A plus experience.

First rate service and outcome. The guys were punctual, friendly and professional - they did a great job - and on short notice too. Totally pleased with this company and highly;y recommend them. Fantastic!

GREAT job your men did on cleaning our carpet last week! This was the first time I tried your company and I was thoroughly impressed. Your men came in and asked if there were any stains that they needed to pre-treat. They gave special attention to those areas, getting them to look just like new!I had a very positive customer experience with Advanced Carpet Care. I found them to be customer friendly and enjoyable to work with. They were flexible and accommodating to my schedule and willing to move most items to clean under furniture.Thank you!

Got estimate Monday, Wednesday morning he was back to clean my carpets! Very reasonable priced, carpets smell good and look great! Will definitely use again! Thanks again Gary!

Absolutely the best . Professional service , quality work . Carpets looked brand new, grout and tile looked wonderful. The crew is fantastic and kind . Efficient with an amazing attention to detail. Highly recommend . Once you use this company, you will never use anyone else.

Very professional, thorough, and courteous. This is the ONLY company we utilize when we have any flooring or furniture cleaning needs. They do an exceptional job and are very cautious while doing their work to take care of and be cautious of the surroundings while doing so. Not just rush in and out and throw a bill at you. Highly recommended.