Professional Tile & Grout Cleaning Services in Green Bay
Admire Your Tile Floors Again!
Don't waste your valuable time on your hands and knees cringing from tile and grout cleaning. Give the professionals at Advanced Carpet Care a call! Our friendly, efficient, and well-equipped team will waste no time in making your floor sparkle and your grout shine!
Worry-Free Floor Care
With our environmentally friendly products, rotary jet extraction system, guaranteed work, and well-trained technicians, your tile and grout will look like new in no time!
Convenient Services
Whether you need your floors cleaned in a hurry for unexpected guests or you want cleaning done on a regular basis, our prompt and reliable floor care experts can accommodate your busy schedule and make your floors shine once again in no time. Ask about our same-day service.
Loved Locally!
We've been cleaning tile for 30+ years in Green Bay. We know how to get your tile, slate, or vinyl floors exceptionally clean. We ensure your bathrooms looks like new again. We guarantee our services!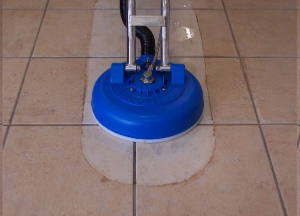 It's Going to Sparkle!
There's no hard surface that our skilled team cannot clean with our rotary jet cleaning.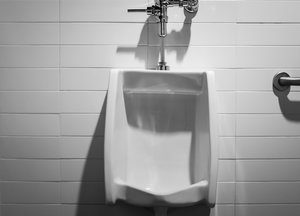 We Provide the Best Value
$.45 – $.75 per square foot
(Depending on size of area and complexity of cleaning. How much grime you got?)
$.25 per square foot for sealing
Expert Tile and Grout Cleaning in Green Bay
There's no need to replace your tile, we can bring it to life again. Let our experienced and skilled technicians revive your bathroom.
From Cooking Areas to Restrooms
Floor tile and grout are infamously hard to clean. Every house owner recognizes that regular wiping with regular home tile cleaners don't do the trick, specifically if you're trying to remove stubborn dust that has attached to tiled surfaces and that has dug right into your grout lines. Call Advanced Carpet Care for floor tile and grout cleaning solutions in Green Bay. Our specialists in ceramic tile cleaning and grout cleaning will certainly make your tiled surface areas, grout lines, and kitchen counters clean and fresh. We go where regular over the counter cleaners and household mops have never been!
Deepest Clean
What makes tile cleaning or grout cleaning so challenging? Dirt as well as impurities develop gradually, making your ceramic tiles look dull as well as stained. Basic cleaning methods can not reach the built-up, dug-in dirt that has fortified in hard-to-reach spots. Dirt trapped in the pores of floor tile as well as grout are particularly hard to remove with traditional cleaning options.
Fortunately, We Green Bay expert ceramic tile experts clean up floors, showers, as well as counter tops by removing dust and pollutants.
Cleaning generally takes 1 to 3 hours for an average 300 square-foot area.
Protective Seal
After cleaning your tile and grout, our expert specialists will use a sealer to secure grout against mold and staining for as much as two years. Fundamental grout cleansing isn't the only solution we supply. If you have tinted grout in your cooking area or bathroom other tiled surfaces, our grout sealing process will have your back.
Grout sealer should be dry to touch in about 1 hour but will take 72 hours to cure completely. At 72 hours the seal is in its full protective state.
Call Today for a FREE Estimate – 920-434-3400
Same Day Service May Be Available! Call Early & Ask!
My first experience with Advanced Carpet Care was in my own home. To say I was impressed with their quality of service would be an understatement. Their technicians far exceeded expectations. It was more than evident that every piece of furniture was moved to ensure a thorough cleaning of every inch of carpet in my home. When it became necessary to clean the carpets in one of our large facilities, I was thrilled to learn that Advanced Carpet Care had been awarded the job. Once again, they knocked the ball out of the park. They completed the job in a single night and were able to remove all the soiled spots in the building. Their customer service team demonstrated a high level of professionalism and friendliness and has become one of our preferred vendors. Great work Advanced Carpet Care!

My wife and I bought a house that smelled like dog, the previous owner had 3 dogs that must have spent all of their time in the living room. I was worried that we'd have to replace the carpet but Advanced Carpet Care was able to get the dog smell out 100%. We couldn't be more happy, very pleased.

Just wanted you to know what a GREAT job your men did on cleaning our carpet last week! This was the first time I tried your company and I was thoroughly impressed. Your men came in and asked if there were any stains that they needed to pre-treat. They gave special attention to those areas, getting them to look just like new!I would highly recommend your company! And your employees were extremely professional.

Very pleased with the work done - my old carpeting looks good enough to last us for a while yet! Very professional, nice people to work with. Thank you!

A Google User .

6/26/2017

Advanced Carpet Care and the owner Gary Flynn certainly place the "CARE" in the wonderful work they do. Tim and Brad were very friendly, accommodating and they excel as professionals in the carpet cleaning business. I would highly recommend Advanced Carpet Care as a 10 🌟 for all your carpet needs.

We are so pleased with the service that we received from Advanced Carpet Cleaning. Our carpets look amazing and the gentlemen providing the service were very kind and professional. They were able to remove all stains and carefully moved furniture when needed. Their level of customer service was outstanding!