Professional Carpet Cleaning Services in Green Bay
Revive Your Carpet! Remove Allergens, Dirt & Grime. Breathe Easier!
Carpets should be cleaned every 12 to 18 months. Carpets trap airborne pollutants and they should be removed in order to protect the carpet and maintain air quality. Dust mites and bedbugs find homes in carpets, unhealthy contaminants like allergens and bacteria build up, stains can attract more soiling so removing them regularly protects carpeting from further damage. All this is prevented with yearly cleaning.
Breathe easier knowing that your home is truly clean and your family's health is protected.
Check out what other things you should be cleaning in out Ultimate Home Cleaning Guide!
It will take 2-8 hours depending on how deep of a cleaning we have to do.
Same day services may be available. Call us early so we can setup the appointment!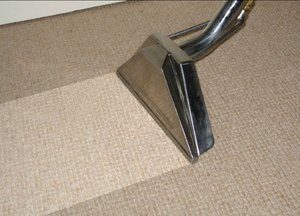 We Can Clean Deeper!
We use industrial level equipment like the RX-20 rotary jet to blow your expectations away! We have a truck-mounted steam cleaning system to remove every last bit of dirt and restore the original color and texture to your carpets. There is no job too tough. We can work magic on the worst carpets!
Same Day Service
Call early and see if you can schedule an appointment today. We have vans out in the field right now!
Call Today for a FREE Estimate – 920-434-3400
Same Day Service May Be Available! Call Early & Ask!
Very pleased with the work done - my old carpeting looks good enough to last us for a while yet! Very professional, nice people to work with. Thank you!

A Google User .

6/26/2017

I have had many carpet cleaners over the years and thought they all did the same quality work. After hiring Advanced Carpet Care Inc, I realized these guys are true professionals and their work is exceptional! Best company I have ever worked with, my carpets and tile are beautiful!

Very professional and did a great job cleaning up carpet at my business. Decent prices and good customer service. I highly recommend them!

GREAT job your men did on cleaning our carpet last week! This was the first time I tried your company and I was thoroughly impressed. Your men came in and asked if there were any stains that they needed to pre-treat. They gave special attention to those areas, getting them to look just like new!I had a very positive customer experience with Advanced Carpet Care. I found them to be customer friendly and enjoyable to work with. They were flexible and accommodating to my schedule and willing to move most items to clean under furniture.Thank you!

I have been using Gary and the guys at Advanced Carpet Cleaning for over 20 years now and just wanted to say Thanks so much for a fantastic job once again! I had a couple of spills this time that I never thought would come out. Of course, Gary got them out and the carpets look great! Gary and his team are friendly, efficient and always do a wonderful job! I would highly recommend them!

A Google User fds

6/26/2018

Very professional, thorough, and courteous. This is the ONLY company we utilize when we have any flooring or furniture cleaning needs. They do an exceptional job and are very cautious while doing their work to take care of and be cautious of the surroundings while doing so. Not just rush in and out and throw a bill at you. Highly recommended.