Professional Carpet Cleaning Services in Green Bay
Revive Your Carpet! Remove Allergens, Dirt & Grime. Breathe Easier!
Carpets should be cleaned every 12 to 18 months. Carpets trap airborne pollutants and they should be removed in order to protect the carpet and maintain air quality. Dust mites and bedbugs find homes in carpets, unhealthy contaminants like allergens and bacteria build up, stains can attract more soiling so removing them regularly protects carpeting from further damage. All this is prevented with yearly cleaning.
Breathe Easier Knowing That Your Home Is Truly Clean and Your Family's Health Is Protected!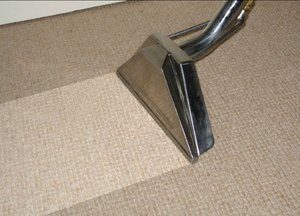 We Can Clean Deeper!
We use industrial level equipment like the RX-20 rotary jet to blow your expectations away! We have a truck-mounted steam cleaning system to remove every last bit of dirt and restore the original color and texture to your carpets. There is no job too tough. We can work magic on the worst carpets!
Same Day Service
Call early and see if you can schedule an appointment today. We have vans out in the field right now!
Best Carpet Cleaning Service in Green Bay
After 30+ years in business we have all the knowledge and the best equipment! We'll clean deeper and provide quicker better service! We guarantee it. Call us today. 
It will take 2-8 hours depending on how deep of a cleaning we have to do.
Same day services may be available. Call us early so we can setup the appointment!
We do offer carpet protectors. We offer 3M Scotchgard carpet and fabric protection.
We provide the pre-treatment of stains and soiled areas at no additional charge!
Our Truck mounted steam cleaning systems provide over 500 CFM of suction for maximum cleaning power and quick drying.
No! Our two man crews will carefully move your furniture at no charge!
Call Today for a FREE Estimate – 920-434-3400
Same Day Service May Be Available! Call Early & Ask!
We had Advanced Carpet Care clean our carpets at our home in September 2019. I am very pleased with their promptness, professionalism, and overall work. Gary and his team (Tim and Brad on this occasion) are friendly and very pleasant to work with. The equipment and techniques they use are top of the line, and the price is very affordable. I recommend Advanced Carpet Care to anyone looking for carpet cleaning services in the Green Bay area. We'll be using them again in the future! Thanks again!

Nathan Stymiest

9/12/2019

Gary literally came to my rescue!! Another cleaner cancelled on me on the morning of the scheduled cleaning and I had to do a walk-through with our landlord that same day. I called Advanced, spoke to Gary and he squeezed me into his schedule. He arrived when he said he would, and the carpets were cleaned in plenty of time to do the walk-through. Gary did an amazing job!! The carpets came cleaner than I expected them to, and he even helped me out with a couple of spots on the linoleum in the kitchen without my asking! I will definitely use Advanced in the future and will highly recommend them to anyone!

Got estimate Monday, Wednesday morning he was back to clean my carpets! Very reasonable priced, carpets smell good and look great! Will definitely use again! Thanks again Gary!

My 10 year-old carpets look new!!I have been contacting Gary at Advanced Carpet Care for 10 years, and I can't say how impressed we are with the personal customer service and professional job his team does. They went above and beyond our expectations, did a very thorough job and the prices are great. I will recommend Gary and his team to everyone. Great job!

My wife and I bought a house that smelled like dog, the previous owner had 3 dogs that must have spent all of their time in the living room. I was worried that we'd have to replace the carpet but Advanced Carpet Care was able to get the dog smell out 100%. We couldn't be more happy, very pleased.

GREAT job your men did on cleaning our carpet last week! This was the first time I tried your company and I was thoroughly impressed. Your men came in and asked if there were any stains that they needed to pre-treat. They gave special attention to those areas, getting them to look just like new!I had a very positive customer experience with Advanced Carpet Care. I found them to be customer friendly and enjoyable to work with. They were flexible and accommodating to my schedule and willing to move most items to clean under furniture.Thank you!