Professional Carpet Cleaning Services in Green Bay
Revive Your Carpet! Remove Allergens, Dirt & Grime. Breathe Easier!
Carpets should be cleaned every 12 to 18 months. Carpets trap airborne pollutants and they should be removed in order to protect the carpet and maintain air quality. Dust mites and bedbugs find homes in carpets, unhealthy contaminants like allergens and bacteria build up, stains can attract more soiling so removing them regularly protects carpeting from further damage. All this is prevented with yearly cleaning.
Breathe Easier Knowing That Your Home Is Truly Clean and Your Family's Health Is Protected!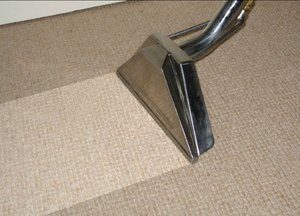 We Can Clean Deeper!
We use industrial level equipment like the RX-20 rotary jet to blow your expectations away! We have a truck-mounted steam cleaning system to remove every last bit of dirt and restore the original color and texture to your carpets. There is no job too tough. We can work magic on the worst carpets!
Same Day Service
Call early and see if you can schedule an appointment today. We have vans out in the field right now!
Best Carpet Cleaning Service in Green Bay
After 30+ years in business we have all the knowledge and the best equipment! We'll clean deeper and provide quicker better service! We guarantee it. Call us today.
Call Today for a FREE Estimate – 920-434-3400
Same Day Service May Be Available! Call Early & Ask!
I had a very positive customer experience with Advanced Carpet Care. I found them to be customer friendly and enjoyable to work with. They were flexible and accomodating to my schedule and willing to move most items to clean under furniture.Our carpets smell fresh and look new and I felt good giving a local company my business. I will definately call them the next time I need my carpets cleaned!

Gary and crew are great to work with. I would recommend them. A plus experience.

Very pleased with the work done - my old carpeting looks good enough to last us for a while yet! Very professional, nice people to work with. Thank you!

Gary and his crew are very quick and efficient. They were able to fit me in within a week. My house smelled so clean afterwards and the carpets looked like new.

From the 1st call to the end results Advanced Carpet Care was amazing. Attention to detail and customer service is outstanding. Carpets were in very rough shape and Gary worked effortlessly to get them to come out amazing. EXCELLENT Company!!!

They came on short notice, exceeded expectations. Extremely professional and will use again!
Check Out Our Articles About Carpet Cleaning
Keeping Carpet as well as Rugs Cleaned for Better Breathing If individuals in your house experience allergies, asthma or other...
Read More