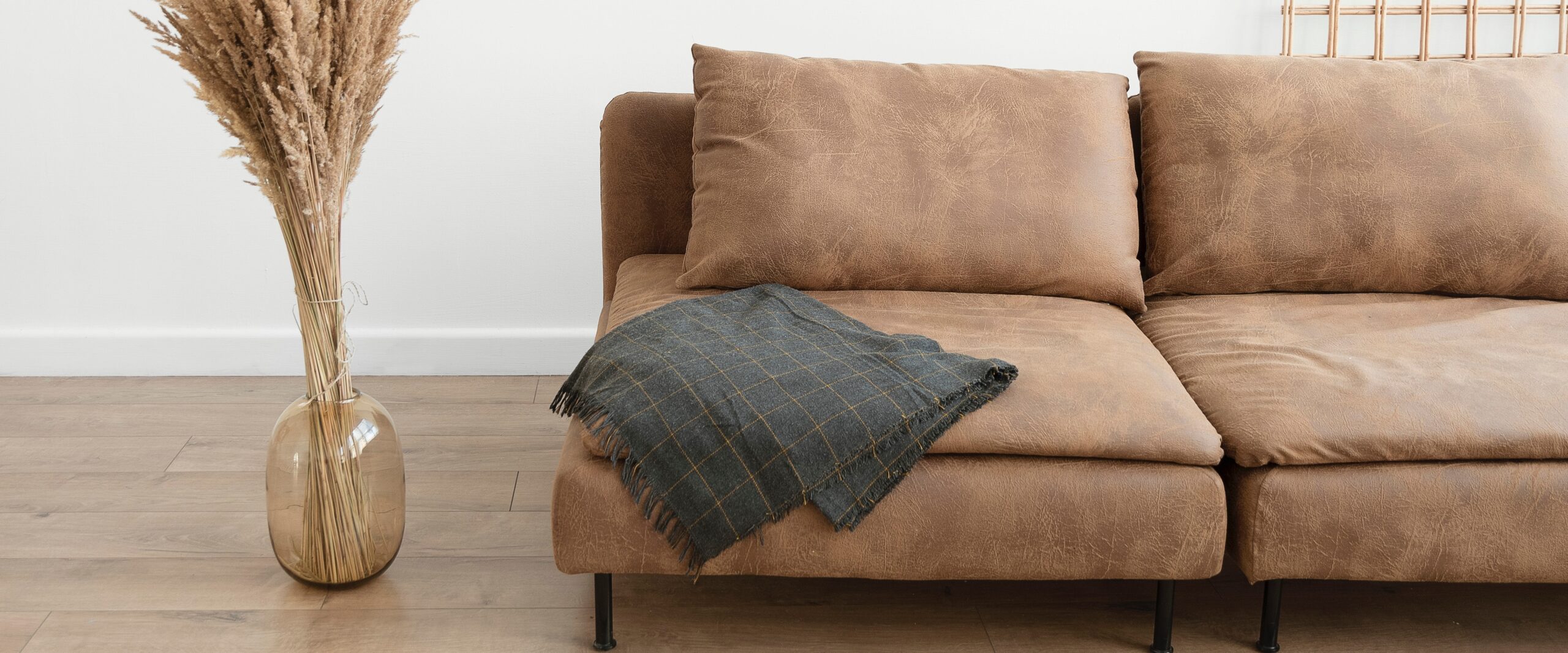 Tired of the old look of your favorite sofa? Hate that stubborn stain on the couch? Tired of scrubbing and rubbing? Don't worry! Here are some useful tips and tricks that will help you keep your upholstery clean. These tips are tried and tested. You won't need a lot of fancy ingredients and expensive equipment. Also, you won't need any help from upholstery cleaning services.
Make Dusting Your Best Friend
The first step to upholstery cleaning is thorough dusting. Make regular dusting a habit. Get rid of all the dust by vacuuming the fabric surfaces of your furniture with the help of an upholstery attachment. Dusting not only helps you remove dust but also removes those tiny bread crumbs and dirts. When you vacuum your upholsteries regularly, dust and dirt don't get the chance to get more embedded. You can also use brushes that come with soft bristles to clean your fabric couches and sofas. If you're someone who loves leather upholsteries, use soft clothes to clean them.
Clean Any Stain or Spot as Soon as Possible
Now, there lies the trick. Clean the spot or stain as soon as you discover it. The more you delay, the more difficult it becomes to remove them. They behave just like some stubborn teenagers. If someone spills wine or any other liquid accidentally, don't rush into rubbing it. Absorb it. Use a white piece of cloth to absorb the spill. Absorb as long as the cloth takes the color of the liquid. Now, you can try cleaning the stain. A mixture of white vinegar and water at 1:1 ratio is a good option to remove lighter stains. For the stubborn ones, you may use a spot-treatment spray. If you use the right tool and treatment, removing spots might seem difficult, but not impossible.
Another Secret to Upholstery Cleaning: Bicarbonate
After a few years, your sofas and couches lose the new look and smell. Now, you can make your upholsteries look like new ones with the help of this magic ingredient called bicarbonate. While cleaning any of your fabric surfaces with this little secret ingredient, you will need just a handful of bicarbonate and a vacuum cleaner, But remember to try cleaning with bicarbonate on a lazy day as it would need some time to show the result.
First, take a sponge and some diluted dish soap to get rid of the stain. As said earlier, never rub a stain. Rubbing makes it worse. Rather pat it with the sponge. Once you are done, use a paper towel to blow dry it,
If the stain is still there, try any popular spot-cleaner available in the market. Once you're satisfied with the result, vacuum the upholstery.
Now, it's time to sprinkle the bicarbonate on the fabric and leave it for around 30 minutes.
After the time is over, vacuum the soft-furnishings once again to ensure that no specs of bicarbonate remain on the sofa,
If you find these tips helpful, don't forget to let us know. Also, share any other tips that you use to clean your soft-furnishings.
See Bicarbonate (Baking Soda) in Action!
Don't Want to Do the Work?
We'll Professionally Deep Clean Your Upholstery Today!
Call Today for a FREE Estimate – 920-434-3400
Same Day Service May Be Available! Call Early & Ask!
Gary literally came to my rescue!! Another cleaner cancelled on me on the morning of the scheduled cleaning and I had to do a walk-through with our landlord that same day. I called Advanced, spoke to Gary and he squeezed me into his schedule. He arrived when he said he would, and the carpets were cleaned in plenty of time to do the walk-through. Gary did an amazing job!! The carpets came cleaner than I expected them to, and he even helped me out with a couple of spots on the linoleum in the kitchen without my asking! I will definitely use Advanced in the future and will highly recommend them to anyone!

Just wanted you to know what a GREAT job your men did on cleaning our carpet last week! This was the first time I tried your company and I was thoroughly impressed. Your men came in and asked if there were any stains that they needed to pre-treat. They gave special attention to those areas, getting them to look just like new!I would highly recommend your company! And your employees were extremely professional.

We had Advanced Carpet Care clean our carpets at our home in September 2019. I am very pleased with their promptness, professionalism, and overall work. Gary and his team (Tim and Brad on this occasion) are friendly and very pleasant to work with. The equipment and techniques they use are top of the line, and the price is very affordable. I recommend Advanced Carpet Care to anyone looking for carpet cleaning services in the Green Bay area. We'll be using them again in the future! Thanks again!

Gary took my call immediately and showed up fast doing a great job on my carpet on Christmas eve day.. Thanks Advanced

Great service, they were able to squeeze me in the next day and the carpet looks great, even the paint came out!

Advanced Carpet Care and the owner Gary Flynn certainly place the "CARE" in the wonderful work they do. Tim and Brad were very friendly, accommodating and they excel as professionals in the carpet cleaning business. I would highly recommend Advanced Carpet Care as a 10 🌟 for all your carpet needs.